Elevate Your Vacation With an Aerial Tour of Zion National Park!
Zion Helicopters Guided Tours
Guaranteed to be an experience you will never forget, Zion Helicopters offers helicopter tours in Zion that unite the astonishing beauty of Zion with the pure thrill of flight as you soar over cliff tops and through canyons, taking in Zion National Park and the surrounding areas in ways you've only dreamed about. If you're looking for even more adventure, Zion Helicopters also offers first class combined Zion Jeep tours and Private Butte Landings that are simply incredible. Also, ask us about combining your helicopter tour with a variety of other recreational and cultural activities and receive some extra savings on your Zion vacation. Whether it's Hiking, Biking, Zion ATV Rentals, Boating, Golf or professional outdoor equity theater in nature's most spectacular setting, you'll find some of the world's greatest outdoor adventures in southern Utah. Zion Jeep Tours in Zion National Park are nothing short of amazing!
Tours In Zion National Park
Zion Helicopters is your ultimate Zion Hiking Guide, and here is why. Though bus and shuttle tours provide great experiences, the fact is that the sheer enormity of Zion National Park simply cannot be fully appreciated from the ground. Most visitors are unaware of the vastness of the Park, which just can't be fully comprehended from a tour bus window or while hiking or biking. Gaining a better knowledge from above can help lead to the best hiking experience on the ground. A Zion hike or bike rental experience is nothing short of amazing, but seeing Zion in its entirety and seeing the entire park layout from the air first gives great insight into the best possible Zion backcountry hikes.  Nothing elevates your Zion vacation more than viewing it from above. Zion Helicopters takes your adventure to greater heights than you ever imagined. A Helicopter tour and Zion Jeep Tours are the most unique and unforgettable way to tour Zion National Park. Allow Zion Helicopters to be your one stop shop Zion hiking guide resource.
Zion Tours and Zion Jeep Tours
Zion Helicopters offers 4 amazing Zion Guided Tours in Zion National Park and 3 Zion 360 tours, these are our amazing Zion Jeep Tours and guided Zion Helicopter tour combination packages. We also offer 5 other great tours including, St George, Sand Hollow, Red Cliffs, Snow Canyon, and Canaan aerial tours with our 90-mile option being the most popular. We also offer 2 hour Zion to Bryce Canyon tours or escape with our 2 ½ hour Zion to Lake Powell tours. Ask about including all 3 destinations into one spectacular tour with one landing. The fact that so many natural world wonders exist in such a relatively small geographic area is nothing short of miraculous, and at Zion Helicopters, we want our visitors to be part of that miracle as we guide them directly over it all with affordable rates, comfortable seats, and experienced pilots. Zion guided tours start at $165 per person, and Zion 360 Jeep/Helicopters Tours start at $374 per person. Zion Helicopters also offers stunning Private Butte Landing options overlooking Zion National Park for as low as $99 per person.
Zion National Park Helicopter Tours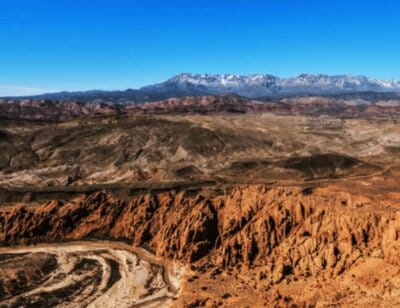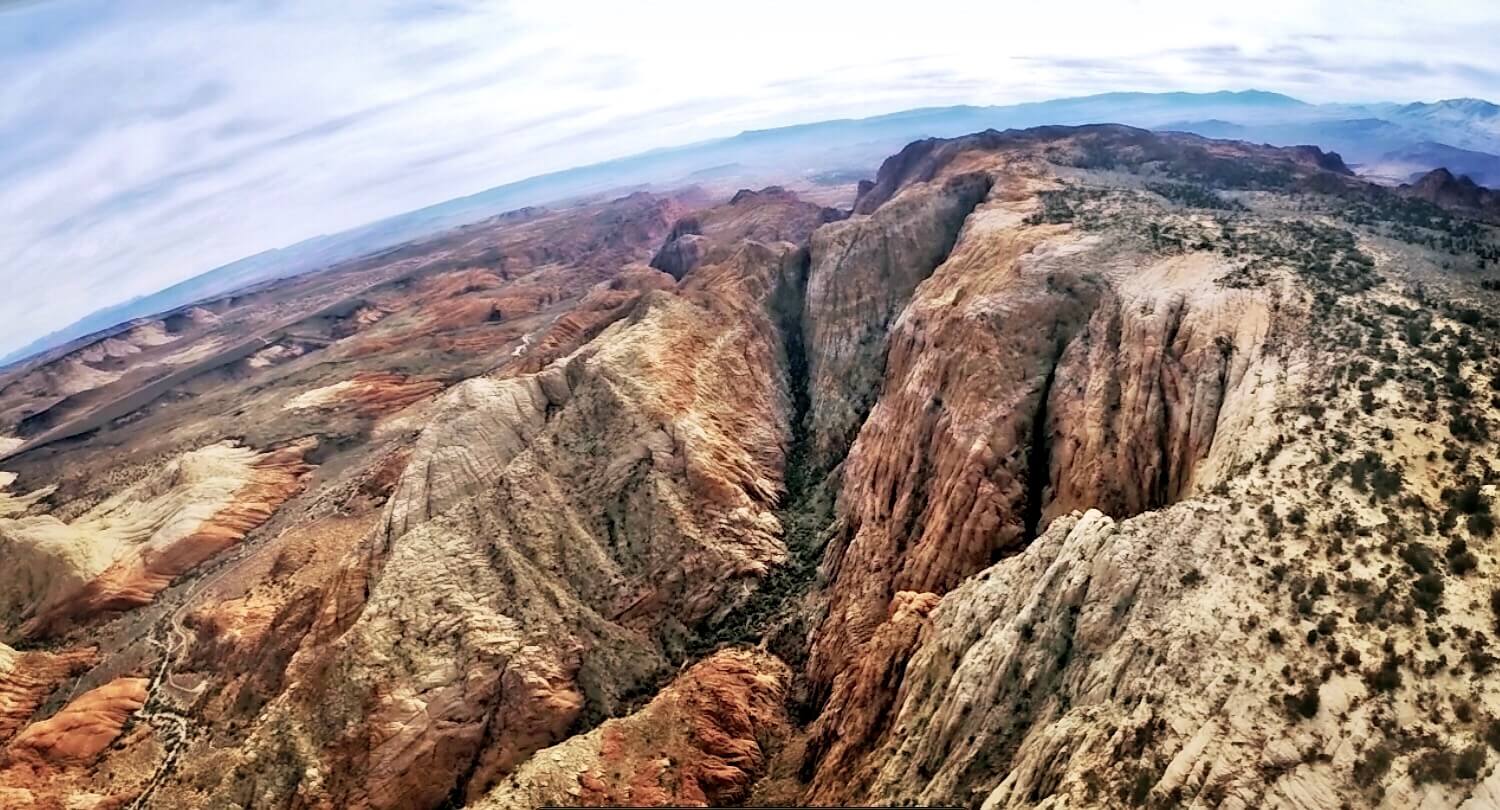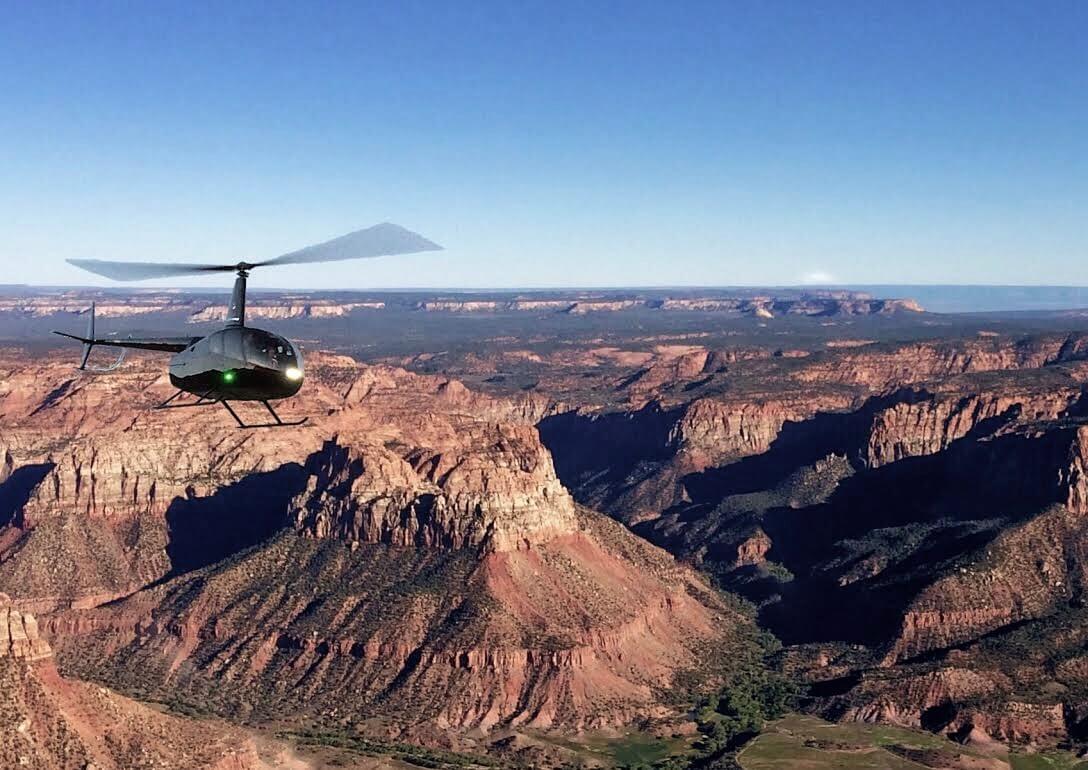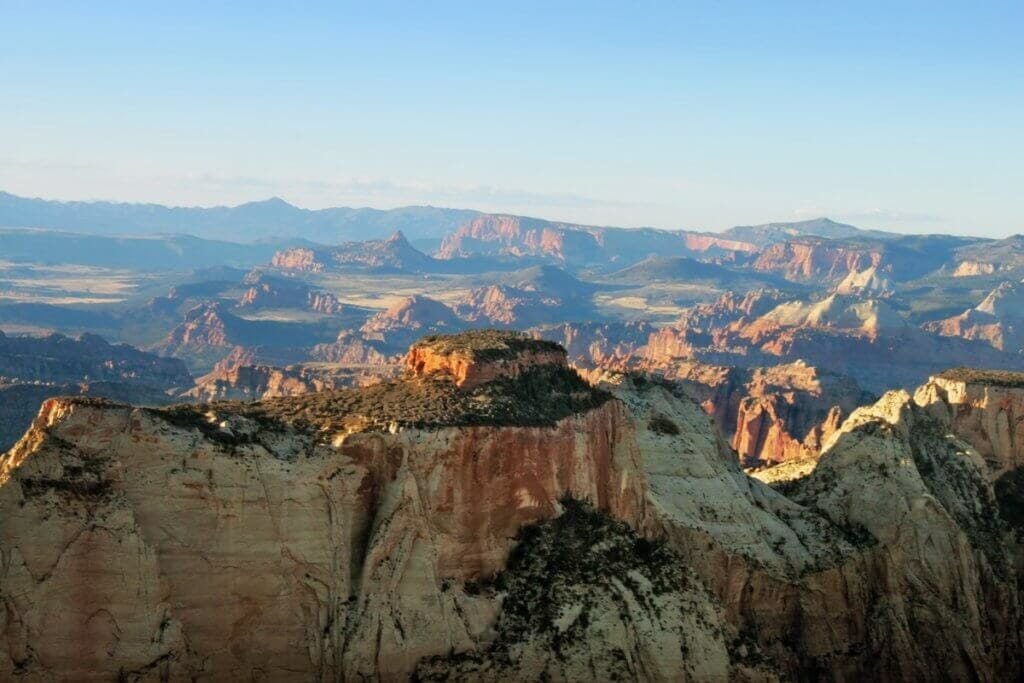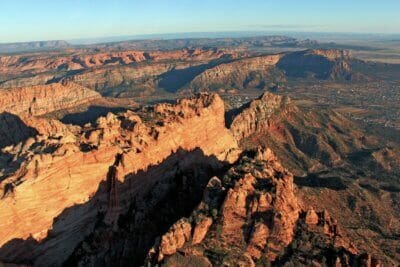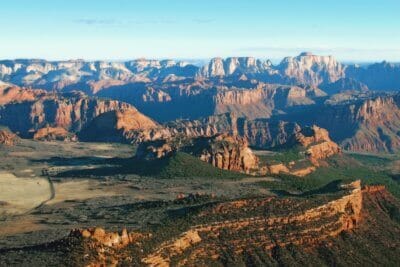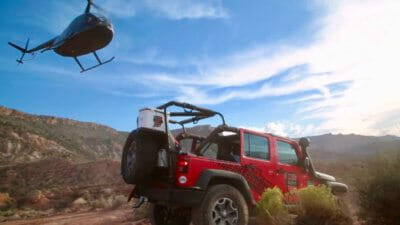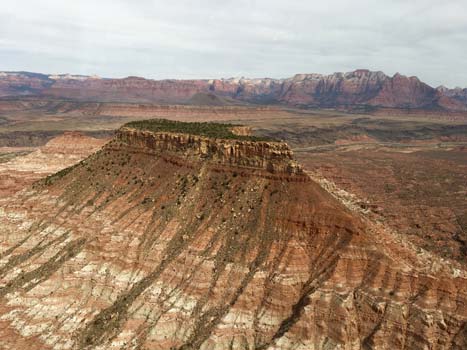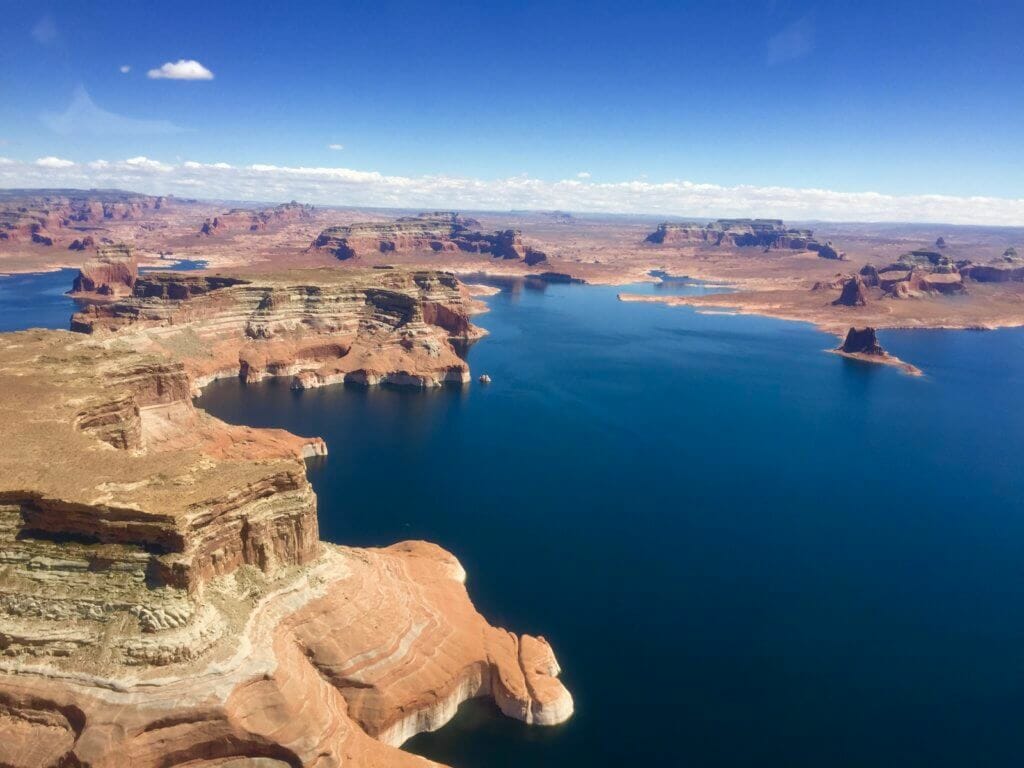 Lobby hours are 9 AM to 6 PM, with daily flights from 9 AM to sunset. Open seven days a week.
Call 1-435-668-4185 to make your reservations today!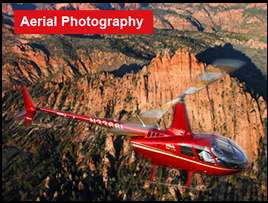 Specialized aerial photography trips are available as well. We can even remove the doors during your tour to eliminate barriers to the spectacular scenery of Zion and Southern Utah. Zion Guided Tours are a perfect way to get the pictures you need.
See What They're Saying . . .
The most exciting thing you can do while you're in Southern Utah!
– Tom
My family and I were looking to do something different this year for our family vacation. We found Zion Helicopters on the internet and boy are we glad we did. This was the most fun we have ever had. I highly recommend taking advantage of this awesome activity. Our pilot was our very own personal Zion hiking guide and he was super helpful for our other planned activities on the ground.
– Drew
Zion Helicopters uses the best equipment with the latest technologies to ensure safety and comfort while experiencing our Zion Guided Tours. This machine features a Rolls Royce turbine engine, and a climate controlled cabin with leather seats. Each passenger is given a Bose "noise canceling" headset with microphone to allow normal conversation throughout the flight.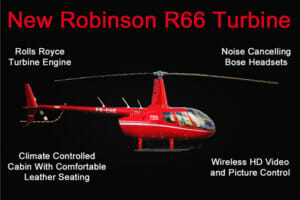 Zion Helicopters is open nearly every day of the year. To ensure your safety, some flights may need to be rescheduled due to high winds or other weather related factors.
Open 7 days a week.

Lobby hours are 9am – 7:30pm

Scenic tours are from 8am to sunset.

Same-day scheduling is generally available.
Call us at 1-435-668-4185 to schedule your tour.
Learn More
Ready to book your trip? Please give us a call at 1-435-668-4185, or click to view tour maps & more! 
Learn More