ZION NATIONAL PARK HELICOPTER TOURS
Elevate Your Vacation With an Aerial Tour of Zion National Park!
Guaranteed to be an experience you will never forget, Zion Helicopters offers helicopter tours around Zion that unite the astonishing beauty of Zion with the pure thrill of flight as you soar over cliff tops and through canyons, taking in Zion National Park and the surrounding areas in ways you've only dreamed about.
SCENIC PANORAMIC FLIGHTS
For the short adventure that packs a lot of punch! Get up in the air and see the best that Southern Utah has to offer from one of our shorter scenic flights.
ZION NATIONAL PARK HELICOPTER TOURS
Elevate your Zion National Park experience with a helicopter flight next to West Temple, Eagle Crags, Kolob Fingers and near Smithsonian Butte to capture stunning world famous views of Zion National Park!
BUTTE LANDING EXPERIENCE
Our Private Mesa-Butte site offers spectacular views of Zion National Park where you can enjoy a fun picnic on our picnic tables, or take a short hike while experiencing amazing views of Zion and Southern Utah.
BRYCE CANYON HELICOPTER TOURS
See Bryce Canyon National Park AND Zion National Park: This breathtaking tour allows you to see two of the most iconic national parks in one flight.
LAKE POWELL HELICOPTER TOURS
Nothing is more spectacular than seeing Lake
Powell and Rainbow Bridge National Monument from an aerial helicopter tour. Book this tour for an incredible experience.
ZION 360 JEEP & HELICOPTER TOURS
This tour holds nothing back! The very best way to discover the vast expanses of Zion's natural wonders. TRUE ADVENTURERS WANTED!
ZION CANYON HELI-ZIP TOURS
Zion Canyon Zip Line and Heli-Zip Tours are coming soon to the Zion Canyon area entrance of Zion National Park!
HOW TO BOOK YOUR ZION HELICOPTER TOUR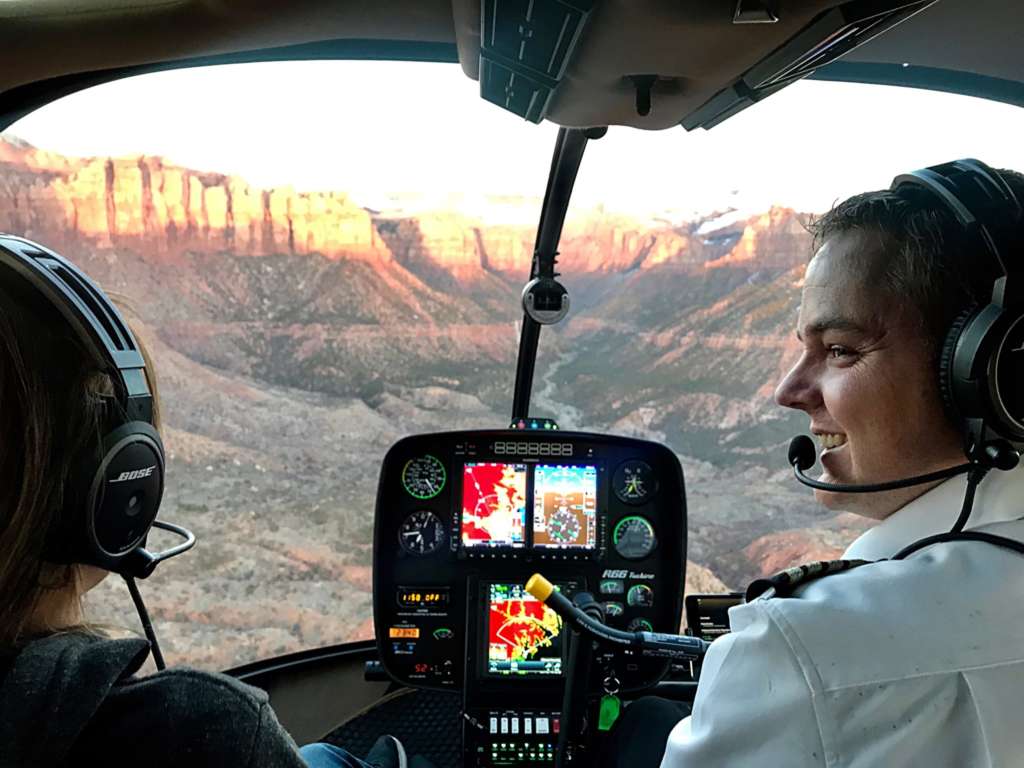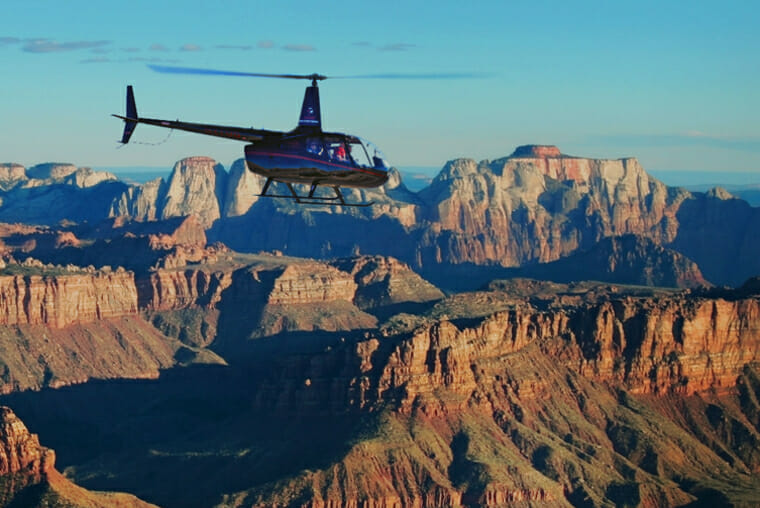 ABOUT ZION HELICOPTERS
Zion Helicopters is your ultimate Zion Hiking Guide, and here is why. Though bus and shuttle tours provide great experiences, the fact is that the sheer enormity of Zion National Park simply cannot be fully appreciated from the ground.
Most visitors are unaware of the vastness of the Park, which just can't be fully comprehended from a tour bus window or while hiking or biking. Gaining a better knowledge from above can help lead to the best hiking experience on the ground. A Zion hike or bike rental experience is nothing short of amazing, but seeing Zion in its entirety and seeing the entire park layout from the air first gives great insight into the best possible Zion backcountry hikes.  
Nothing elevates your Zion vacation more than viewing it from above. Zion Helicopters takes your adventure to greater heights than you ever imagined. A Helicopter tour and Zion Jeep Tours are the most unique and unforgettable way to tour Zion National Park. Allow Zion Helicopters to be your one stop shop Zion hiking guide resource.