After a long few weeks of voting, and 64 nominations later, Zion National Park finally took first place and beat Bryce Canyon National Park in the competition for Utah's 'best' attraction. Which isn't too surprising, seeing as last Memorial Day Weekend over 71,000 visitors went to Zion as the park is packed with stunning hikes and captivating views from just about every angle possible. Zion National Park is barred none one of the most beautiful places to visit here in Utah.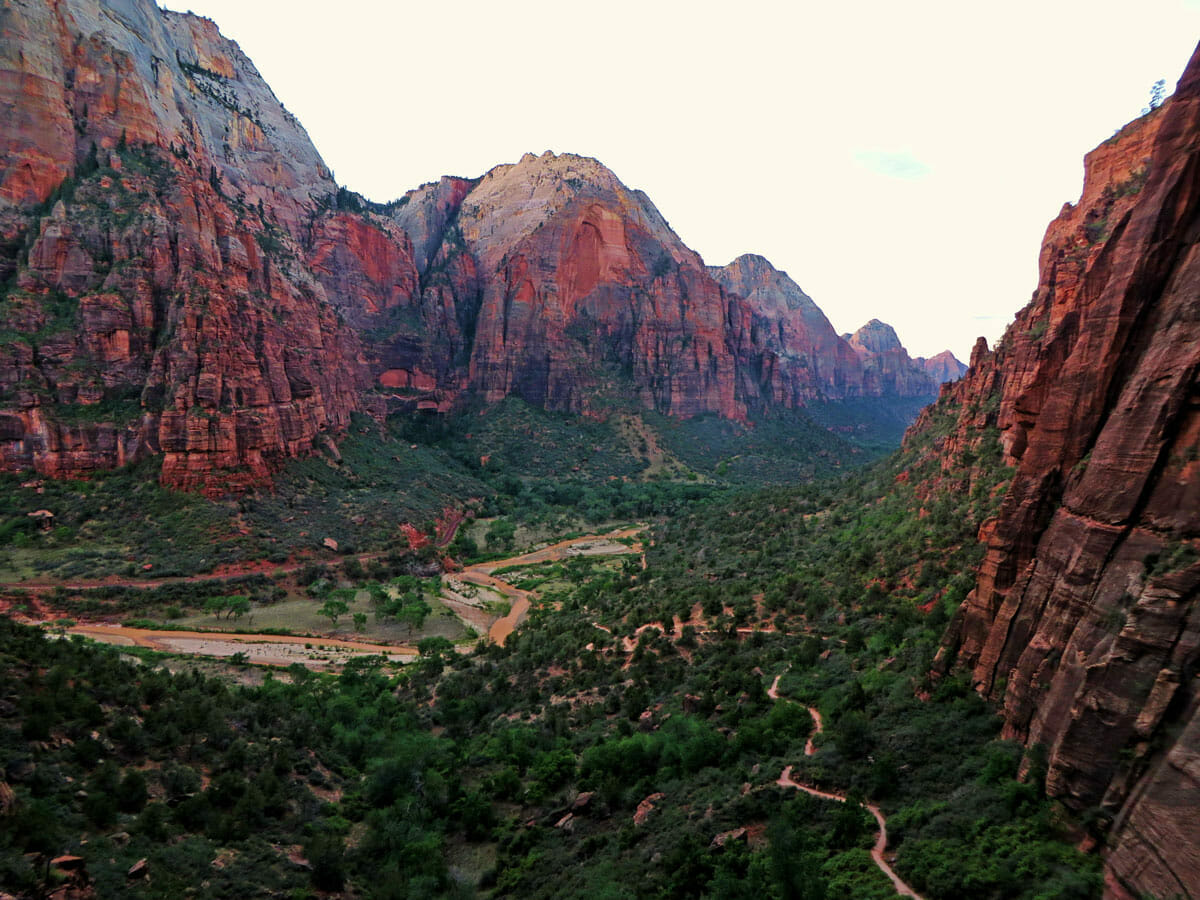 What Pushed Zion Over The Edge
Visiting Southern Utah is an experience in itself, but visiting Zion is definitely something you will not regret. Surely one of the many reasons Zion made the top choice was due to one of its most popular hikes is Angels Landing. This is a rigorous hike that takes most about 4-5 hours to complete. The hike takes you to the top of Angel's Landing where you will get one of the most beautiful views of Zion Canyon possible. So although the hike can be difficult, it is definitely worth it.
Anyone who has been to Zion will probably agree that another hike that helped Zion win has to be The Narrows. Another slightly more challenging hike, but very rewarding. This hike takes you through a steep canyon in the ankle to knee deep chilly waters. With contrasting greenery hanging from the black and red canyon walls that seem to breathe slowly in and out as you make your way through to the end of the hike. This is hike is as long as you make it (up to 16 miles), so depending on whom you're hiking with (kids or not) this can be a very long strenuous hike or a short and easy one.
Another Reason Zion's the Top Attraction
Yet another reason to love Zion, and why it took first place is due to the amazing views this place has to offer. From almost every angle in the park, you will get a stunning view of mountains, canyons, greenery and so much more. Many people choose to take a drive from one end of the park to the other just to experience the scenic park from the viewpoints. Not only can they catch a glimpse of the park from all different angles, but they can enjoy shorter and simpler hikes from almost all of the viewpoints. Making Zion one of the coolest and most fun short road trips.
There is so much more to Zion than just the views and hikes though. The culture there is one of its own as well. With Springdale, Ut being just 4 minutes away. Springdale offers a variety of tasty eats, as well as unique shopping opportunities. Springdale is known as "the Gateway to Zion" since it is the last town right before Zion National Park from the south end. This little town is so much fun and there are events constantly going on to keep the culture alive and strong. The food in Springdale is by far some of the best around!
We really are not too surprised that Zion National Park surpassed all the other attractions here in Utah, and we feel very honored and lucky to be able to say Zion Canyon is right in our backyard here in Southern Utah.
Check out this link for more information on the competition for Utah's 'Best' Attraction.