If You Are Looking For Overnight Backpacking Hikes – Zion Backpacking
There are few things that you can do in life that purge your mind and bring you back to reality than an overnight Zion backpacking hike with friends and family. These trips take you away from the bustle of city life (if that's where you hail from) and allows you to experience the calm, natural beauty of the Earth which helps reset your priorities, delete your stress, and have an incredible time. It's fun, it's challenging, and it brings people together. You'd be hard-pressed to find a better place to backpack then Springdale and Zion Canyon. There are so many trail options and all of them are amazing. These aren't guided tours, but they are well worth your time. Here are three Zion backpacking options that you've got to try.
West Rim Trail
There are a few different ways to hike the West Rim Trail. One way is a day hike going down from Lava Point (or up from the Grotto in the main canyon) and the other is a two-day Zion backpacking excursion starting from the same spot. Springdale to the starting point (Lava Point), so consider hiring one of the adventure outfitters in Springdale to shuttle you up there. That way you won't have to worry about driving back up after your hike is complete to get your car. It is primarily a downhill hike, but don't let that fool you. This is a strenuous hike, for sure. On day two when you've reached the final quarter of the hike, you'll connect to the trail that leads up to Angel's Landing so you can kill two birds with one stone on this adventure. The views just keep getting better and better trekking down this trail, rewarding you with the views of Angel's Landing toward the end.
Zion Narrows (Top-Down Route)
Though most visitors hike The Narrows from the other and popular starting point inside the Park, the top-down, 16 miles two-day backpacking route is much more rewarding because you get to see the transformation of the landscape that starts at the Upper North Fork and then as the hike progresses, turns into the famous slot canyons of The Narrows. Technically this hike, as well as the previously mentioned West Rim Trail, can be done in one day if you're up to it, but the two-day version allows you to more fully take in the majesty of the area. As far as Zion backpacking is concerned, you can't get much better than this. Note: if there's a weather warning or chance of rain, don't do it. Hikers and flash floods don't go well together.
La Verkin Creek Trail
Though this trail is only 11 miles in length – much shorter than the two we've already mentioned – this is one that is absolutely worth taking two days to complete. There are so many incredibly beautiful places to explore along this path (including the Kolob Arch) and there's no way to see them all if you rush through all 11 miles in one day. The overnight sites along La Verkin Creek are all great, prime camping spots. There's even an option that takes you out to Willis Creek and extends the mileage of this hike, adding a third day to the backpacking trip if you are so inclined.
Conclusion
As with most overnight Zion backpacking trips, make sure to start early so you get to your destination before dark – safety first. There are more multi-day backpacking routes in the area that you can do, but these three should get you started in the right direction. And remember, backpacking for multiple days alone is typically not a great idea. Make sure you bring a buddy with you. Also, if you prefer to have a professional guide lead you on any one of these recommended hikes, look into hiring one from an adventure company in Springdale. Zion Helicopter can also take you on guided tours overlooking these locations so you can scope them out before or after.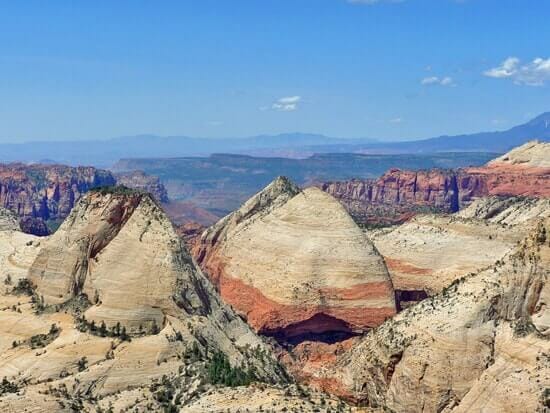 If You're Looking For Overnight, Backpacking Hikes
Zion Backpacking
Article by Clear Content Marketing