(This Article is by Clay Hunter of ZionCanyon.com It was written in November 2014)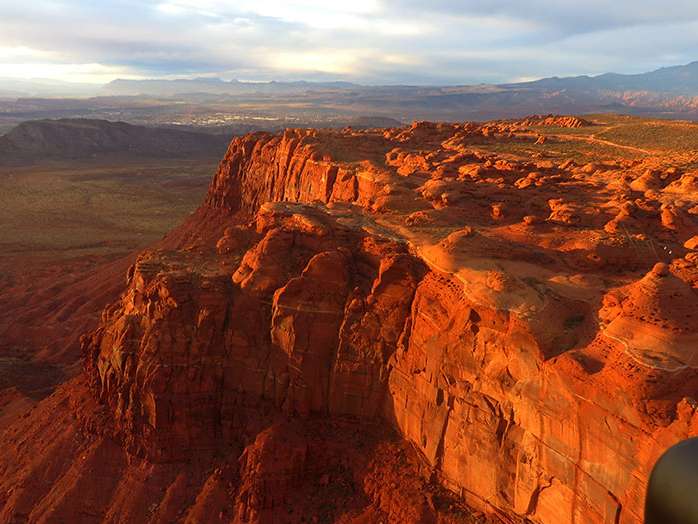 [fusion_dropcap color="" boxed="no" boxed_radius="8px" class="" id=""]Z[/fusion_dropcap]ion is known worldwide for having some of the most stunning and dramatic canyons you can find anywhere. Standing atop Angels Landing or the Overlook Trail is just an inspiring experience. At least that's what I used to think until I had the opportunity to go for a helicopter ride in Zion. After which everything I thought I knew about Zion and southern Utah was turned up on its head.
You see I've spent a considerable time in the backcountry of Zion, and St George, I've seen some amazing places that by comparison few have ever seen, but as we took off and began our trip to St George and then ending up skirting the outskirts of Zion (you can't actually fly into the park itself), I realized that I have seen so very little of what is really out there.
(Click Link Below For Full Article)