Aerial photography is quickly becoming an important aspect of marketing, both online and offline. As well as a fun way for people to capture personal photographs and videos to share with their friends and families. With the rise of inexpensive drones it's quickly becoming the norm, and in fact is expected to have some sort of aerial photography of a business, or an aspect of your business. But there are a lot of things that a drone simply cannot do as effectively as a helicopter or even an airplane can. So when looking for Utah aerial photography trips either for personal or commercial use, look no further than Zion Helicopters to help you get what you need.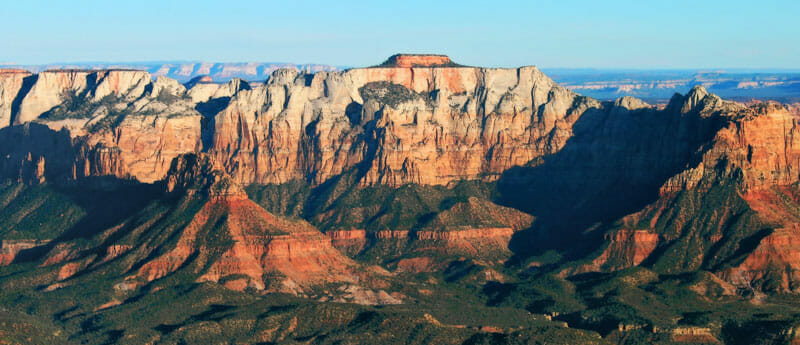 Airplanes Vs Helicopter for Aerial Photography Trips?
Airplanes can certainly get you the elevation that you need to get real professional aerial images, but they have some limitations. Avoiding the wing or strut is first and foremost if you get that perfect shot but have to crop out 1/3 of it to avoid the wing, you don't have the image you really want.
But using a helicopter for your aerial photography trips you can fly with the door removed, which gives you absolute freedom to get the shots that you want. No trying to shoot out of the window, no shooting while trying to keep the wing out of the picture. As well airplanes can't fly anywhere underneath 500' from a residential area, whereas helicopters can be flown as low as you need, and are able to slow down or even hover mid-air, which allows you to catch those perfect images in ways an airplane and drone just can't.
Best Utah Aerial Photography Trips
Now that you understand the benefits of using a helicopter to help you catch those once in a lifetime images, you'll quickly wonder "what are the best Utah aerial photography trips?". Clearly, we're biased in saying so, but if it's incredible scenery that you're after, there are few places that can match southern Utah.
From the towers of Zion to the dramatic landscapes of Bryce Canyon. To the water filled pools in Snow Canyon, to the immense Pine Valley mountains in the distance; there truly is so much to photograph here. We're constantly amazed at the videos and images that people are able to bring home when using Utah's best aerial photography company, Zion Helicopters. We have the experience you need, and the foreknowledge as to where to go, and at what time to get that image or video that will take people's breath away.
Learn more about our aerial photography trips here.